MasterMind Version 5.0
---
MasterMind Power Learning by MagicLearning Systems was designed to make the educational process easier and more interesting for K-12, college students, and homeschooling aficionados. With the help of this advanced yet simple-to-use software tool, you can accelerate students' learning, slash homework times, and significantly improve test results.
With these intentions in mind, in addition to the basic MasterMind Learning System Study Module, we have created The MasterMind Creator Module and 7 Power Learning Sets, which allow users to succeed in multiple subjects:
English Vocabulary
American History
World History Power
Nations of the World
Multiplication Facts
S. State Capitals Power
S. Presidents Power
To make your and your kids' MasterMind user experience as smooth as it only gets, we wrapped our educational tool in a simple, intuitive interface. Please, take a look at the example screenshots from the latest MasterMind Version 5.0 for Microsoft Windows below.
MasterMind Library, Creator Tab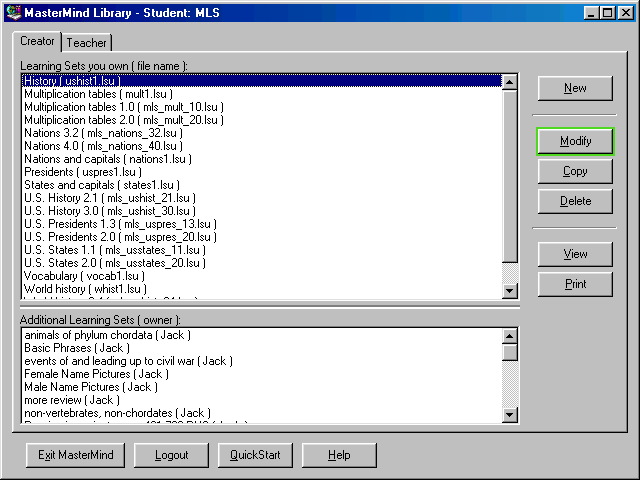 MasterMind Library, Teacher Tab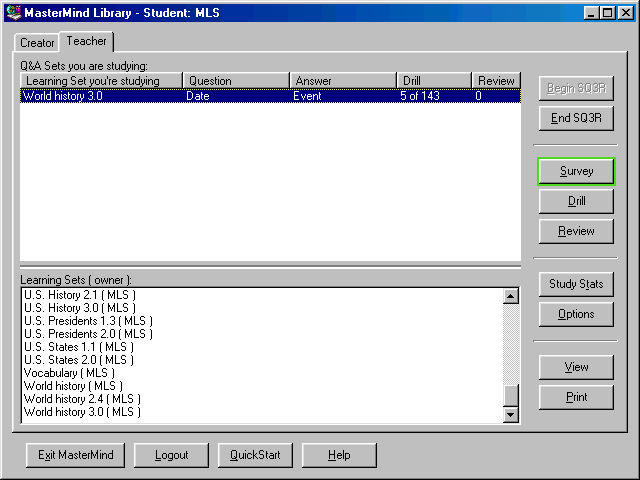 MasterMind Creator, Modify Mode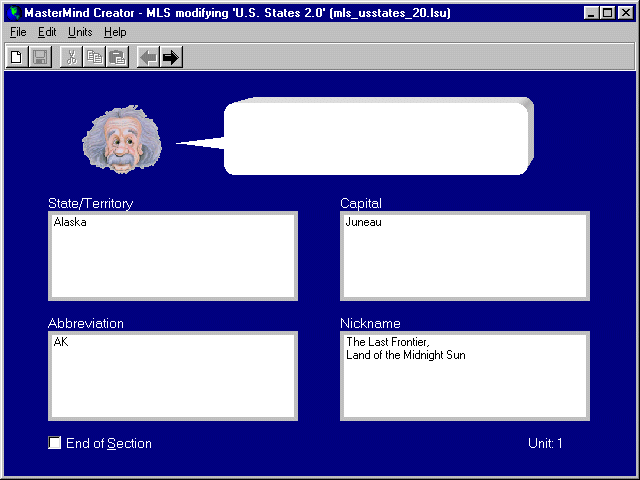 MasterMind Teacher, Survey Mode